The government has deployed nearly 81 lakh number and 11 lakh PAN cards. Support cards are required for all types of government and other business and facility. The government has been mandated to create a new card from July 1.
It is very important to link to your mobile number support card. If your mobile number is associated with your Aadhaar card and you have corrected the error in your Aadhaar card, you will have to return the OTP (One Time Password) coming from UIDAI while updating the new mobile number. If your mobile number is not an attachment with your support card, you will not be able to make any amendments.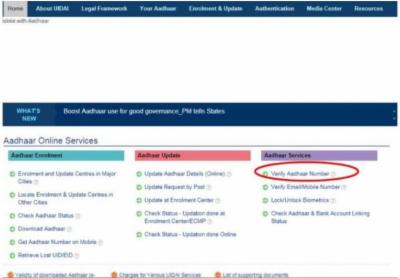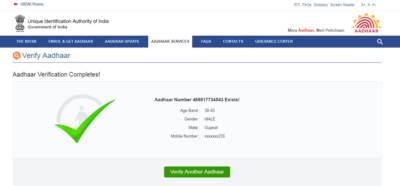 As per the government announcement, a need card will be required to create a new PAN card from July 1, open a new bank account, get LPG gas subsidy, passport application and online pF account for online operation. So your support card is active, that you are deactivate only by two steps.
You have to follow some steps to verify that the government has not closed your support card. The first will be to visit the official website of UIDAI (https://uidai.gov.in/). Click on Verify Aadhaar Number option here.
On clicking, a new webpage will open.
Here you will be asked for a support number information. Enter your support number. Delete the security code and click Verify. Now you will see in front of the result.
****** Exists! If written, your support card is active. Below the number, the last three digits of race, state, and mobile number will also be written.